Tutoring made simple with Smile
Following extensive school closures this year, we appreciate that many students may require a little extra help to ensure that they achieve the grades they need for secondary school, sixth form or university - that's where we come in! We are able to bring you the brightest and very best tutors from all across the UK without you ever having to leave the house.
What makes us qualified to do that? We, Smile Education, are a recognised and leading brand in the education talent marketplace which means that you can trust us when we say, we know a good tutor when we see one. You can also rest assured knowing that all each and every one of our tutors go beyond the statutory safeguarding standards required.
Our tutors cover a wide subject range from 11+ and KS3 to GCSE and A-level and are able to tailor sessions to suit each individual students needs and learning style. Better still many of our tutors offer a free trial so you can try before you buy. Contact us now to find a tutor to suit your child's needs.
Students, Parents and Carers
Where to begin? Start by searching our directory. All of the tutors you see here not only experienced but have also been vetted in line with APSCo Compliance+. So, you know that when you are choosing a tutor with Smile you're making the smart choice.
Once you've chosen a tutor, send them a message to request a free trial lesson. When it's time to start the lesson, simply log in and enter the Tutor Room. There's nothing to install or setup, all you need is a computer with a webcam. For extra peace of mind, all lessons, messages and file shares are logged so you are able to check-in at any time.
After the free trial, lessons work on a flexible pay as you go basis with no commitment. All payments can be made easily and securely online using a credit or debit card. The cost of a paid lesson depends on the tutor's hourly rate which is always clearly shown on their profile.
Tutors
The first step to becoming a Smile Tutor is to create your bespoke tutor profile. Here, you'll talk about the tuition you offer and choose your hourly rate. We'll then use our recruitment experience and knowledge to ensure the profile created best showcases your talents and ensures suitable students contact you. To help us to do this we'll 'meet' you online via video and chat through your experiences.
In addition to helping you build your profile, we'll also take care of the compliance and safeguarding procedures too - all you need to provide us with is the relevant documentation.
Once approved, you'll receive your own online Tutor Room which you can access anytime. You can then engage with interested students and schedule lessons at times to suit you; perfect flexibility around your busy life
So how does the tutor room work?
All lessons are one-to-one (or small group on request) and occur online in our specialist Tutor Rooms, this is a secure environment for both parties with state of the art tools. Live video chat allows tutors and students to talk freely and interactive whiteboards allow co-viewing and co-editing of resources (e.g. diagrams, notes and questions). You can quickly and easily share files with a single click and questions can be worked through together, live on screen.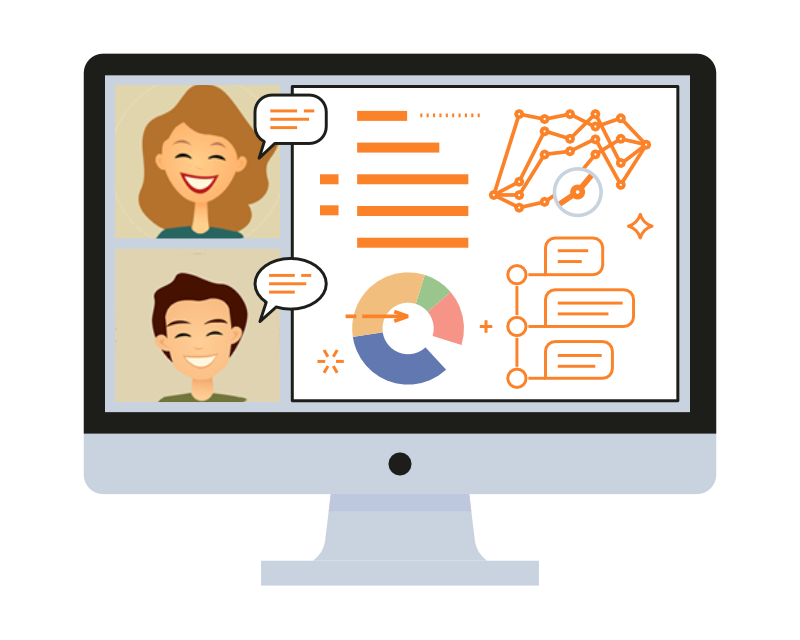 How is feedback given?
Students will receive constant feedback during sessions and the tutor will ensure that they monitor understanding.
Parents and carers will have access to all messages sent between the tutor and student to monitor progress and will also have their own account they can use to message their child's tutor. We also operate a rating system for tutors where parents, carers and students can share experiences of a tutor.
What do our fees cover?
Our fees will be included in the shown tutor rate which includes:
All tutors meet compliance and safeguarding procedures - this gives total peace of mind as many tutor agencies merely do ID checks

Full reference checks of tutors to ensure best-quality

A continual auditing process of tutors compliance

All sessions and file shares are recorded

Access to the secure online payment system

Access for the tutor to training on the virtual classroom

Software licences for tutors, parents/ carers and students

Nationwide reach and large marketing budget to ensure attraction of best tutors and students